About West Coast Plumbing Pumps & Filtration
Your Trusted Olympia Plumber
At West Coast Plumbing Pumps & Filtration, we understand what it takes to achieve the greatest customer satisfaction and the best plumbing results. Established by a second generation plumber, we are constantly expanding the plumbing services that we provide to our customers. With an approach that makes our customers feel like they have a "personal plumber", you won't hesitate to make us your new go-to plumber in Olympia.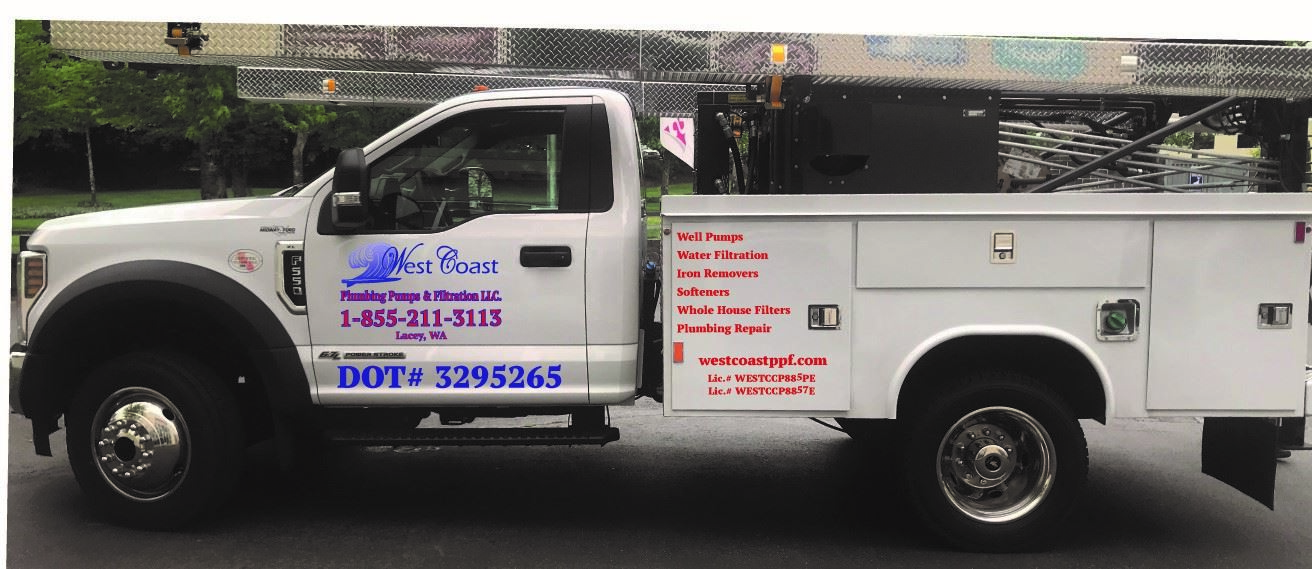 Contact us now at (360) 979-1491 to schedule an appointment with an Olympia plumber from our team. We will give you the better of two options on your next job: $50 or 10% off.
The Benefits of Hiring Our Olympia Plumbing Team
Not only do we offer the best in plumbing maintenance, but we pride ourselves on providing effective solutions for inconvenient plumbing situations. This means that if your toilet overflows in the middle of the night or you woke up early morning to find that you are without hot water, we will be there to help you through it.
West Coast Plumbing Pumps & Filtration is a family owned and operated business with over 18 years of experience. We are committed to giving you personalized service from honest and reliable technicians. That is what makes us a customer favorite and a highly recommended plumbing service.
Proudly serving Olympia, Puyallup, Lakewood, Thurston, and Pierce Counties, our plumbing team provides a variety of services ranging from typical plumbing issues to pump installation to water filtration needs.
We also handle the following and more:
Water treatment
Septic system installation
Irrigation systems
Tankless water heaters
Don't Wait—Call A Plumber Now!
Before you let your plumbing issues get more out of control, call us for a price quote. Print this page and receive 10% off your first visit up to $200.
There's no reason to delay. Contact an Olympia plumber from our team today at (360) 979-1491 or online!

Professional, Personalized Solutions

Financing & Specials Available

Green Environmentally Friendly Work

Specialized Services for Any Plumbing Need

Friendly Technicians Focused on Relationships, Not Overselling

Licensed & Insured with Decades of Experience
Our Customers Love Us
Our Reviews
- Angelo P.

- Jordan P.

- Melody M.

- R Brooks.

- Diane M.